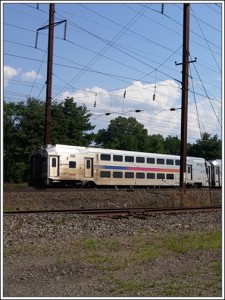 To enhance the efficiency and reliability of train service before, during and after a weather event, NJ TRANSIT is advancing the Delco Lead Storage and Inspection Facility projects. The projects are designed to improve rail equipment storage and operations by developing the under-utilized Delco Lead Storage and Inspection Facility, strategically situated along the Northeast Corridor (NEC) in an inland area not susceptible to flooding. Located in North Brunswick Township, NJ, and the City of New Brunswick, NJ, the projects include construction of a new Service & Inspection (S&I) Facility and yard expansion at County Yard.
Benefits of the projects include the ability to inspect and service trains at the new centrally located S&I facility and quickly return them to service following an extreme weather event. This will enable customers to get back to business sooner and reduce the impact on regional economic productivity.
The Delco Lead Storage and Inspection Facility project will advance as a result of a grant awarded by the Federal Transit Administration (FTA), through FTA's Emergency Relief Program.



Delco Lead and County Yard Video