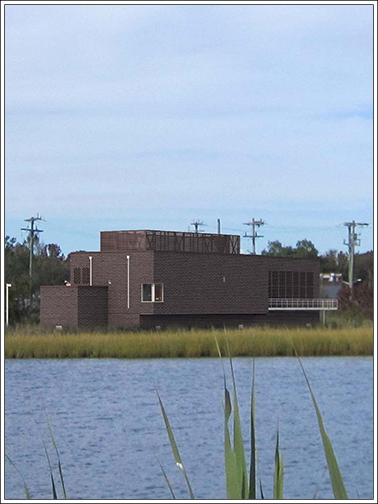 The Bay Head Yard Substation Replacement Project furthers NJ TRANSIT's efforts to protect our critical infrastructure during future adverse weather conditions and other emergencies. During Superstorm Sandy, much of the electrical equipment in Bay Head Yard was impacted by storm surge. The yard's two substation structures were submerged in 18" to 48" of salt water, creating serious damage. This project involves the design and construction of a replacement Bay Head Yard substation, in a single structure, including switch-gear, transformers and all other associated power cable, devices, and controls. The replacement Bay Head substation will be constructed on the site of the existing facility. A redundant electrical utility feeder line for the new substation will also be included, to further increase resiliency. The substation will be elevated above flood elevation, as now required by codes and standards, and will utilize components designed to better withstand contact with salt water in those places where project elements cannot be raised. The new substation will have two liquid-filled transformers to power Bay Head Yard's buildings and the wayside power system that allows diesel locomotive engines to be shut down overnight, reducing noise and air pollution. The existing substation's emergency standby generator system will also be replaced.
Q&A Fact Sheet
To view the Q&A Fact Sheet, please click here.
Community Letter
To view the Community Letter, please click here.
Anticipated Project Timeline
| | |
| --- | --- |
| August 2021 | Completion of new substation foundation |
| August 2022 | Completion of the substation building & equipment |
| January 2023 | Completion of foundation of the generator building |
| July 2023 | Completion of the generator building |
| August 2023 | Substantial completion of the project |
Schedules may evolve due to changing conditions, materials availability, etc.